Book with the Hottest DJ Services for all Events throughout South FL
Fields marked with * are required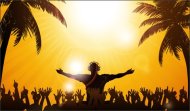 DJs Miami FL is the leading provider of South Florida DJs.
Give us a call today at (305) 812-5999 and find out more about booking your next Local DJ.
DJs Miami FL is proud to be know as a leading provider of professional DJs available in the South Florida area!
Book Your South Florida DJ Now!
Call Now (888) 674-7779 or Local at (305) 812-5999 and Book your Event DJ Now!